You may have noticed a few changes on this web site ……..or you may not!
I've taken a look at what people are looking for and it's, in order:
Exercise Bikes
Treadmills
Elliptical Cross Trainers
Funny, because we sell more treadmills than anything else.
Not so much as funny ha ha, but more "That's a bit weird."
So We Changed Up The Order – Makes Sense To Us
So what we did was change the order of the products in the store so that these things come first ….and second and third.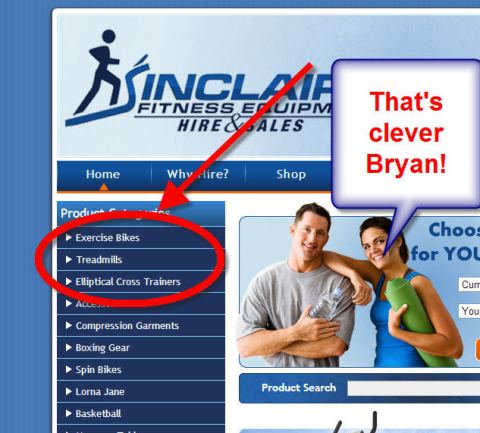 Hope that makes things a little easier.
Cheers
Bryan