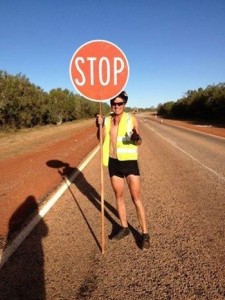 Our fearless leader Bryan Sinclair has been a bit busy these past 7 weeks – he's cycled all the way around Australia, a huge 16 000km.
His longest day was 513km – extra impressive when you consider that he's riding with a fully loaded bike and no support crew.
But he's not done yet!
He's just reached Melbourne, will catch the boat to Devonport tonight and then cycle down through the middle of Tasmania to Hobart.
What an effort!
~ Laura