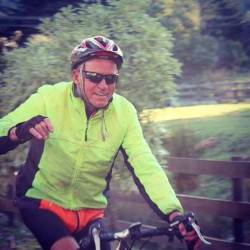 Bryan finally made it home after an 80 day cycle on Sunday!
There was a small hiccup on the way from Devonport to Hobart, with the back wheel of the bike buckling.  But after a bit of a wait and a new bike, he made it back into Hobart.
I imagine he'll be having quite a lie down!
Total distance has been 15,265 km
Average per day was 189.33 km
Longest ride in 24 hours was 513ks
If you're in Hobart you'll see a little article about Bryan on Page 14 of The Mercury on Thursday.
~ Laura