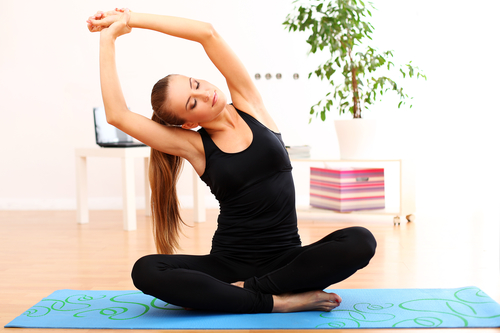 Get ready and grab your yoga mat for this home workout.
5 min warm up on the treadmill
12 walking lunges
15 step ups on each leg onto your aerobic step
12 jumping squats
40 ab bikes
30 reverse fit ball crunches
Plank for 90 seconds
Done! This workout won't take long at all. But if you do have more time up your sleeve repeat it again.
If you can push your body that little bit further than instructed above to maximize your results.