If you like having teeth, mouth guards are a good idea in many sports.
We stock a few really good options here at Sinclairs Fitness.  The Shock Doctor Nano Double Fight Mouth Guard is one of my favourites – it's a real step up from many of the cheaper models in terms of comfort and protection, but still reasonably priced at just $59.95.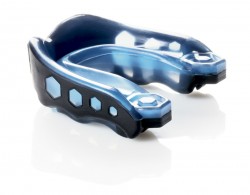 Come in-store to see the full range – we'd love to have a chat about what would best suit your needs.
Cheers,
Bryan