Well, Easter is over for another year and if you're anything like me, you've eaten way too much chocolate.
One of my favourite pieces of equipment for the post-Easter period is the rowing machine.
It's a fantastic cardio workout that:
Provides a superb aerobic work-out.
Exercises every major muscle group in the body.
Benefits heart and lungs with superb cardiovascular conditioning.
Is a time-efficient form of exercise and an excellent stress-reliever.
Is weight-supporting and non-jarring and so is ideal for rehabilitative exercise.
It can be a very effective fat burning and weight loss exercise.
It is a lifelong exercise, suitable for people of all ages.
It provides a smooth, rhythmic movement that is both safe and enjoyable
Here are some of the great rowing machines we have here at Sinclair's Fitness:
Horizon Oxford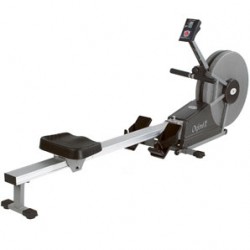 The Horizon Oxford is a terrific rowing machine, with all the features you'll need:
Fan forced resistance, with ultra smooth, ultra quiet fan blades.
Computer display featuring: time, distance, calories, speed, strokes/min, tension, stroke count.
Built in heart rate receiver
Smooth guide rail
Available for $132 per month or $1395 outright (we do recommend hiring before you buy).
Infiniti R60 Rower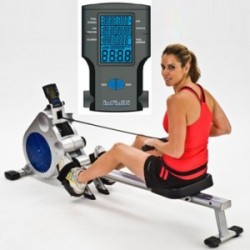 The Infiniti R60 Rower is a nifty little rower with:
Air and magnetic resistance
12 levels of indexed magnetic resistance
Blue backlit display console
Unique clutch system angled foot rests with straps
Adjustable air vents
Non-slip end caps.
You can get your hands on one of these great rowers from Sinclairs Fitness for $99 per month or $895 outright.
Infiniti R203 Rower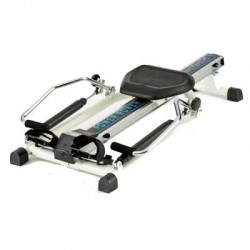 The Infiniti R203 Rower is our budget option – it doesn't have many of the fancier features, but if your budget is tight it's still a good piece of equipment.
Adjustable hydraulic resistance
Computer display: time, distance, calories, speed, strokes per minute
Compact design
Smooth guide rail.
It's all yours for $99 per month or $623 outright.
We have so many more options in rowing machines, as well as other pieces of cardio equipment.  Come in store and check them out!
Cheers,
Bryan