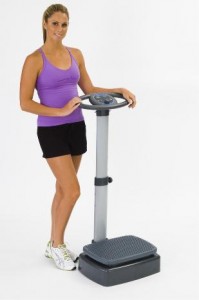 Vibration trainers are a really fantastic option if you're trying to lose weight, build muscle or improve your flexibility.
Best of all, there's no risk of pulling muscles or straining joints.
Vibration trainers can:
reverse osteoporosis
improve joint flexibility and stability
build muscle tone and profile
assist with weight loss
Infiniti Power Tonic
We stock a range of vibration trainers here at Sinclairs Fitness and the Infiniti Power Tonic is one of the most popular.
It features four programs and wheels for easy transport – plus all the health benefits you'll see with all our vibration trainers.
You can purchase the Infiniti Power Tonic for just $599 – or rent for $66/month.
Cheers,
Bryan